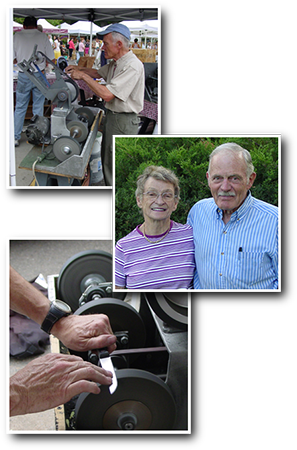 Our ancestors sharpened spear points. And as modern practitioners of an ancient craft, we are dedicated to learning and using the very best in techniques and equipment to provide you with a perfect edge.
The beginning of the new millennium marked the birth of our family business by Duane and Shirley Johnson, and now includes other family members.
A search for the best in knife sharpening led us to an evolutionary process that is superior in the industry, facilitating blade restoration and the perfect edge.
As we maintain a desire to learn how to better serve our customers, we continue to seek the best in technology, tools, training and equipment.
Our customers include individuals, professionals and industrial users who appreciate a perfect edge.