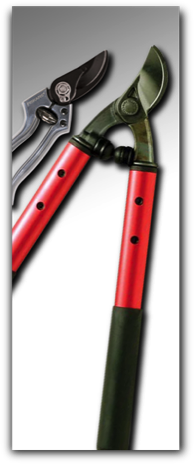 It's important to have the right tool for the job, but it's just as critical to have that tool perform at its best.
We sharpen all types of garden tools including pruning shears, loppers, hedge trimmers, rotary mower blades, reel mowers, axes, shovels, hoes and just about anything with a steel edge.
Have us sharpen your garden tools and see the difference sharp edges make in your garden.